Loft Conversions


Add a new level to your home with a professional loft conversion in Crawley, Horsham, East Grinstead and surrounding areas
Loft conversions and are a fantastic lower budget alternative to an extension. Just like extensions, a well executed loft conversion not only creates a flexible and usable space, they also have the potential to increase the value of your home.
Madeley Design & Build offer an outstanding loft conversion service. We work closely with our clients on a one to one basis, ensuring the finished project is in line with our client's vision. Madeley Design & Build keep the loft and conversion cost fair and competitive and have over 20 years of experience creating beautiful spaces in homes.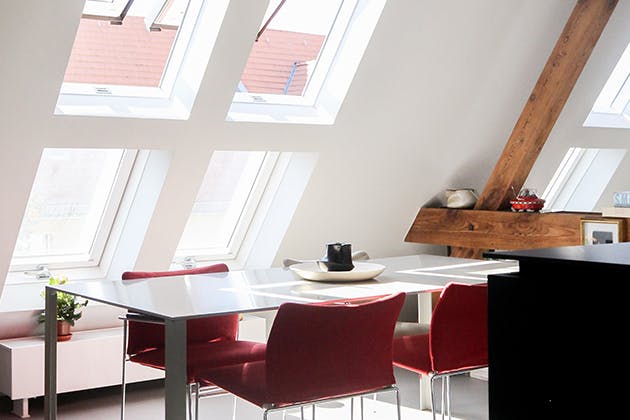 Madeley Design & Build Loft Conversion Process
With every project that Madeley Design & Build take on, we pay close attention to our client's needs and requirements for their loft conversion project - making sure the whole team knows exactly what our client wants.
We meticulously plan our projects and keep our customers informed throughout the loft conversion process. Our loft conversion service covers you from initial idea development to finished build and idea including electrical and plumbing work implementation. We only ever bring in trusted subcontractors when required, meaning no need to arrange additional services for your loft conversion.
If you would like to have a chat to discuss your loft conversion, we'd be happy to hear from you. Call 07935 882 285 to get in touch select the button below to write to us on our contact page.
Take a look at our Checkatrade reviews
At Madeley Design & Build, we have built up a solid reputation for providing a professional service that delivers. As members of Checkatrade, our customers are able to leave honest and verified reviews. By visiting our Checkatrade profile, you can find out what our previous customers have to say about the Madeley Design & Build service.
How to make the best use of space in your newly converted loft
At Madeley Design & Build, we like to find out what your vision is for your new loft conversion so that we can provide the very best service and create a loft conversion that meets and exceeds our client's expectations.
Creating extra space in your home opens up new potential for to use the space in your home. Below are just a few useful ideas that Madeley Design & Build can create in your home:
Additional bedroom
Studio apartment
Office/ studio space
Cinema and games room
Create space for a home gym
Enquire about loft conversion in Crawley, Horsham & East Grinstead
If you are interested in converting your loft into usable space, call our friendly team on 07935 882 285 for more information. You can also send a message by using our contact form or send us an email at enquiries@madeleydesignandbuild.co.uk.
Thank you for visiting the Madeley Design & Build website - we are looking forward to discussing your loft conversion project.