Building Services in Crawley
Hire builders with over 20 years of experience completing outstanding projects throughout Crawley, Horsham & East Grinstead
Looking for reliable, reputable and local builders? Madeley Design & Build have over 20 years of experience offering a professional service with first-class workmanship. We are versatile builders with a range of experience and the ability to take on all building works. As a responsible trade, we work to high standards of safety and complete finished projects in line with the latest regulations and legislation.
We don't just complete the work, we ensure that we build a one on one relationship with our clients - making sure we understand the brief of the project at hand - no matter how small or large the job. We also strive to keep our prices fair and always offer a competitive price to our clients.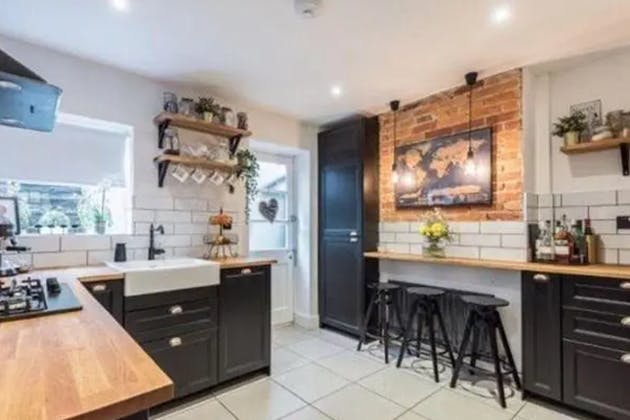 Proud members of Checkatrade
As members of the Trade network Checkatrade, we have been vetted and have received positive verified reviews from our customer base. By opting for a trade that's a member of Checkatrade, you can be sure you are receiving a tried and tested service and read what our previous customers have to say.
Madeley Design & Build building services in Crawley, Horsham and East Grinstead
Madeley Design & Build complete a wide range of building works from full kitchen renovations to patio and decking services. If you would like to enquire about a building service you require, you can get in touch with one of the team to discuss your project call today on 07935 882 285. To write to us about a project click the button below to be directed to our contact page.
Garage conversions
Gain extra space in your home and transform your garage into a beautiful living space.
Roofing
Professional roofing services designed to fit roofs that last and protect your home from the elements.
Carpentry
Whether you are looking for a door/door frame installation, flooring, window fixtures - offering both rough and finishing services.
Kitchens Renovations
Refresh your kitchen with our full kitchen renovation services that covers every part of your kitchen transformation project. Take a look at our gallery page for our previous kitchen renovation work.
Our other building services
Bathroom renovations
Brickwork
Plastering
Patios/Decking
If the service you require is not included in the list above don't worry! Madeley Design & Build are skilled tradesmen that offer the full range of building services. Use the contact details below to get in touch and you can discuss your requirements with one of our friendly team members.
Hire professional building services for your project in Crawley, Horsham and East Grinstead
To speak directly with one of the Madeley Design & Build team, call 07935 882 285. You can also fill out our websites contact form or email details of your project to enquiries@madeleydesignandbuild.co.uk.
We look forward to hearing about your home improvement project.